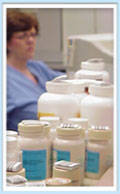 The Red Cross Pharmacy provides the most progressive
available anywhere, including Express Refill, Cross-Chek, and the Diabetes Shoppe.

But did you know that, like "A Good Old Variety Store", The Red Cross Pharmacy conveniently carries a wide variety of personal and house-hold necessities: from gift cards to gift wrap; souvenirs to school supplies, and virtually any health care product you may need!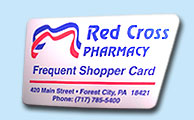 Frequent Shopper Specials
Take advantage of our specials with your Frequent Shopper Card. If you don't have a card, come in to the store and sign up for one today. It's free and easy!


Quality Photo Processing Service
Receive a free roll of 24 exposure, 35mm Film with each roll processed.

Gift Wrap
All the supplies you'll need to add the finishing touches to a gift - a variety of wrapping paper, gift bags, ribbon and tags - or choose our Gift Wrap service available free with purchase.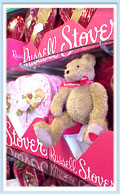 Russell Stover Candies "Only the Finest"
Russell Stover's is dedicated to providing truly "Only the Finest" in boxed chocolates you can buy.
When you're not sure what to buy as a gift, buy chocolates!

Carlton Greeting Cards
Greeting cards in a variety of styles - from traditional to contemporary - for all occasions.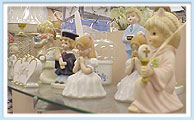 Gifts & Collectibles
Bearington Bears, Frames in a variety of styles and sizes, Lady Jane Stationary, Candles and Potpourri, Latest in designer-like purses, scarves, and jewelry, Helium Balloons, Seasonal and Holiday gifts and decorative items.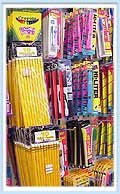 Office, School, and Craft Supplies
BIC pens, Mead paper, marker, pencils, envelopes, labels, index cards, paper clips, colored pencils and magic markers, an more...

Health & Wellness
Over the Counter Medications for:
Allergy, Cold & Cough, Eye & Ear, Headache & Pain

Personal Care
Skin & Hair Care, Oral Products, Toiletries and Cosmetics, Goody & Ace hair accessories, brushes, combs, Sally Hansen, Top Care, and La Cross nail care tools, products, and polish, Maybelline Cosmetics - "maybe she's born with it, maybe it's Maybelline." Cover Girl Cosmetics - everything for face, eyes, lips and nails.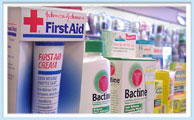 Vitamins & Nutritional Supplements
Windmill and Nature's Bounty
"Buy One, Get One Free" Specials

Home Health Care
Humidifiers & Vaporizers, Bathroom Safety Aids, Elastic Supports and Braces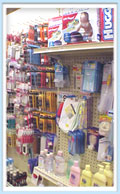 Baby & Children
Pamper your baby with Johnson & Johnson, Baby Magic, Gerber, Huggies products.

Plus a wonderful variety of baby gifts for showers, birthdays, special occassions or anytime!